Post by 2poor on Aug 30, 2007 20:56:05 GMT -5
Nothing brightens my day more, then finding a Weasel in a trap on a crisp Winter morning. This is the set that MN tapping Legend, Arnie Peterson the Jack Pine Savage used to harvest 207 Weasels in 3 weeks. It is not only an effective Weasel set but it has a lot of incidental catches to it's credit. Bobcat, Fisher, Marten, Mink and Raccoon have also found there way to the stretcher when investigating this set !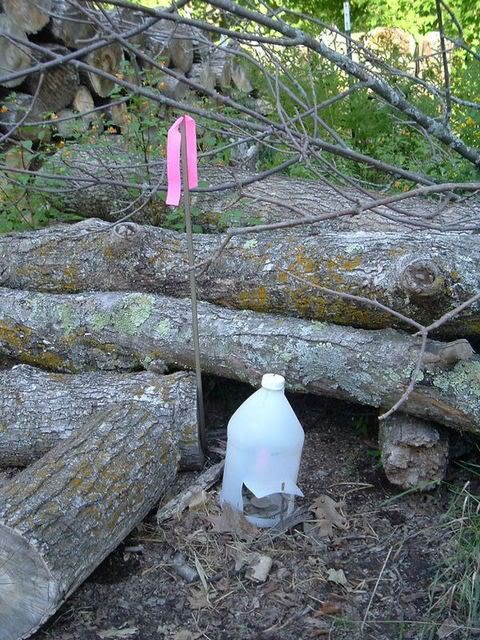 Notice the use of flagging so the set could still be found after a night of heavy snow. The Milk Jug protects both the set from the weather as well as serving as a cubby !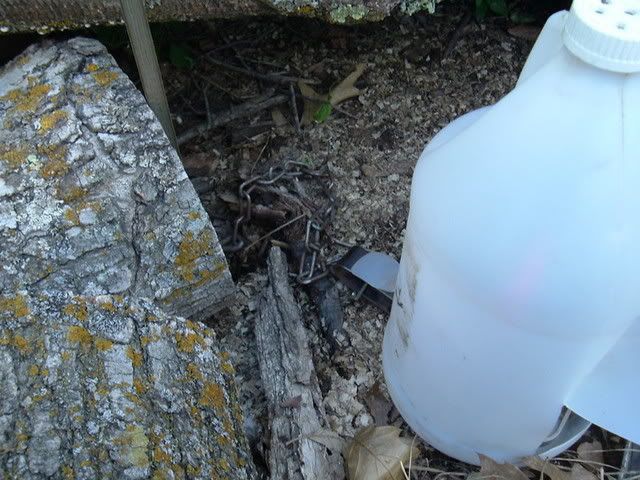 The chain as well as the long spring are run out a small slit in the back. Chain must be fastened well in the event of an incidental catch. The trap of choice is most often the 1-1/2 long spring as it acts as a sort of body-grip when trapping the Weasel.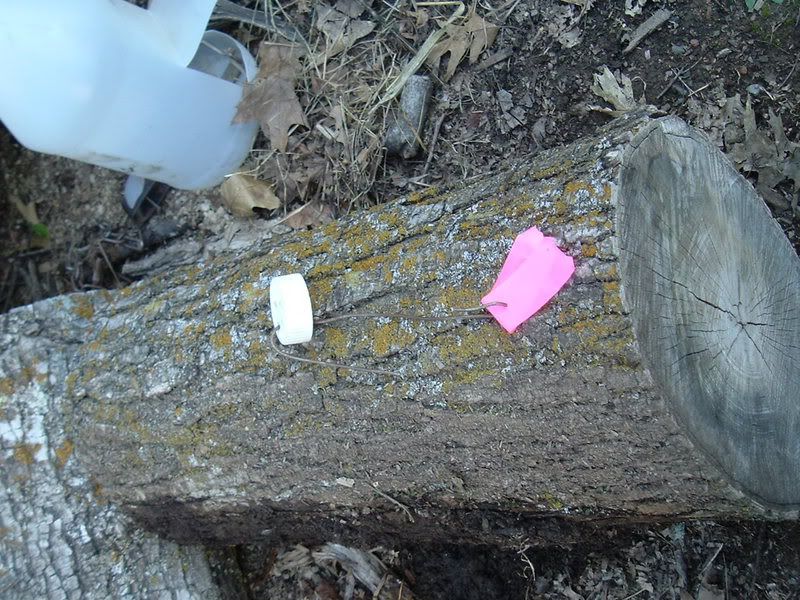 The ribbon will serve as the bait for the sake of pictures. Beaver meat is the bait of choice. Bait can be pre-wired to speed in making the set. In cold weather the bait can be soaked in Anise oil for added attraction. All in the Weasel family are very attracted to Anise as are Raccoons ! Bait is then suspended above pan by pushing the wire up through the holes in the jug lid and wire bent to suspend bait at desired height.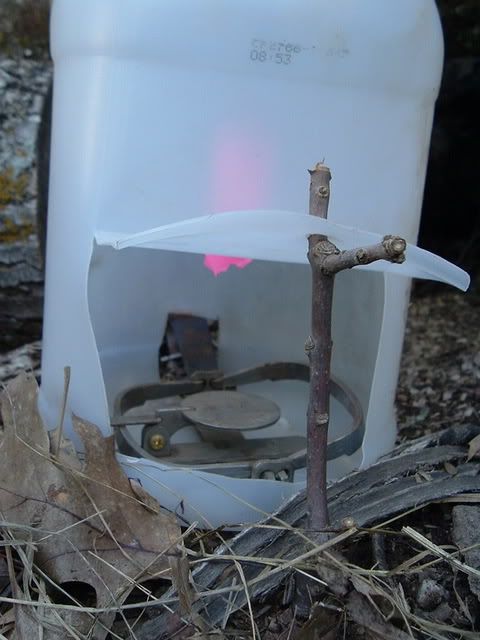 The Weasel needs to stand on the pan to get the prize ! The flap serves as a canopy and aids in keeping the set free from snow. Air current helps to draw some of the bait smell out the holes in the lid aiding the calling ability of the set.
Weasel trapping can be a great way to get youngsters interested in trapping. Weasels will most often be found where they can hunt under cover. Culverts that have cattails or tall grass on both sides are excellent choices for sets. The Weasel will often use the culvert vs crossing the road and becoming lunch for a hungry hawk or owl. Woodpiles, heavy fence rows , stump piles and rock piles also make dynamite set locations !
Happy Trapping